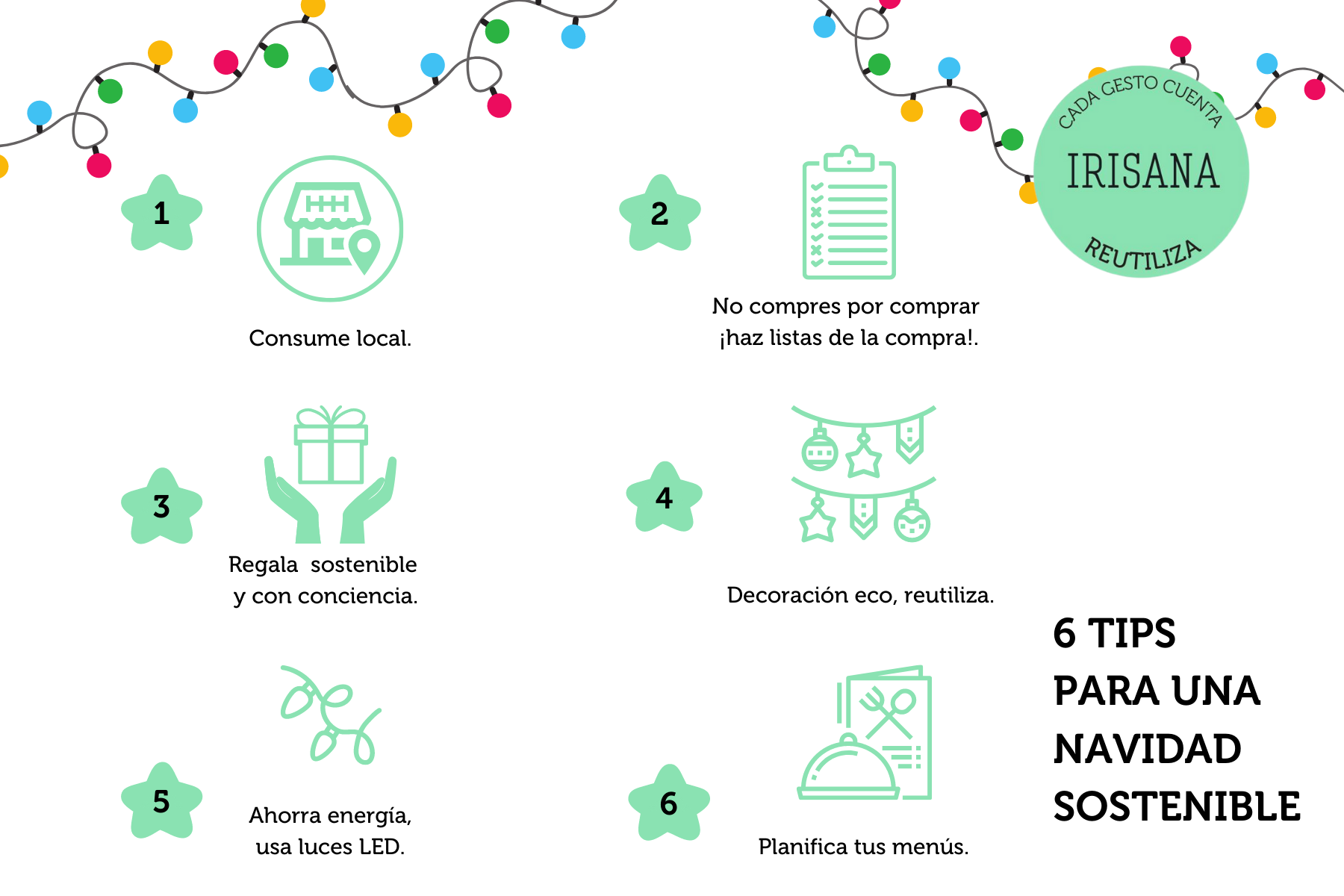 1  Consumes local
Buys the foods and the gifts in your market and in the trade of vicinity. In addition to collaborating in the economy of your city and of your neighbourhood,  avoid the pollution that supposes the transport to big distances.
2 do not buy for buying, do smart of the purchase:
Do smart of gifts and lists of foods. It supposes a big help so much to manage your times and trips as to be perfectly conscious of what really needs .
3 Gives  sustainable and with consciousness:
Reviews what already have, purchase in the local trade and of vicinity, and gives products that boost the sustainability.
4 Decoration echo:
From doing our own arbol to decorate our house by us same, can reutilizar material, do handicrafts with the boys and besides happen a good while in family. Advance this originality!.
5 Saves energy
Uses light bulbs led for the ornaments navideños, to save us 90% of the energy consumed, and do not forget to turn off the lights of the tree at night. Pope Noel and the Kings Magicians go to find us equally ;)
6 Schedules your menus:
finished the waste foods. Spain is the seventh country of the European Union that more foods throws to the rubbish, near of 7,7 tonnes to the year, being the Christmas the period in which more it squanders .