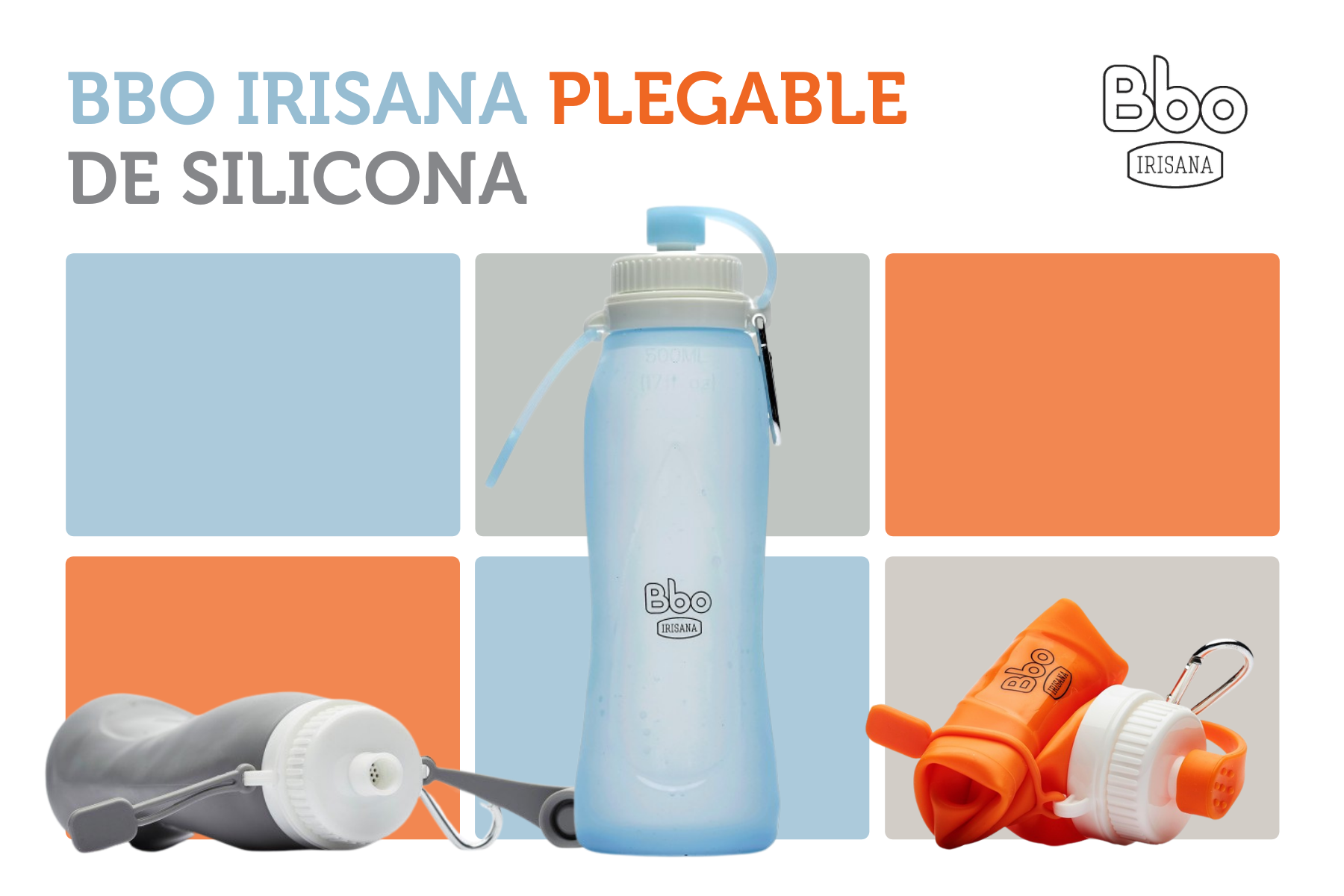 The bottle Bbo Irisana of silicone is very light and flexible, fold it and carry it with you. It has in addition to a mosquetón to hang it of the bag or rucksack.


Bbo Irisana of folding silicone resists temperatures from -20 to 200Cº.


1.- Before using it for the first time, wash it with warm water and neutral soap. Besides, we recommend you that you leave it a night with water and 10% of vinegar or bicarbonato.
2.- It is recommended to save it empty, without folding, clean and dry to avoid bad smells that could arise in the case to leave some organic rest inside. If you leave it destapada better, like this will avoid that it accumulate humidity inside.



3.- It remembers to wash the caps every time that you wash the bottle, recommend you do it manually, although the bottle can wash it in the lavavajillas.



4.- As close it properly: After filling the bottle, close it well with the cap of thread with a paper or handkerchief dry well the upper cap of silicone to avoid that it remain wetted or water accumulated, and will remain closed.
Components: Silicone of alimentary degree.
All ours Bbo Irisana of silicone are free of BPA, Ftalatos or toxic plastics.
♻️ Each gesture explains, reutiliza by your health and the one of the planet!