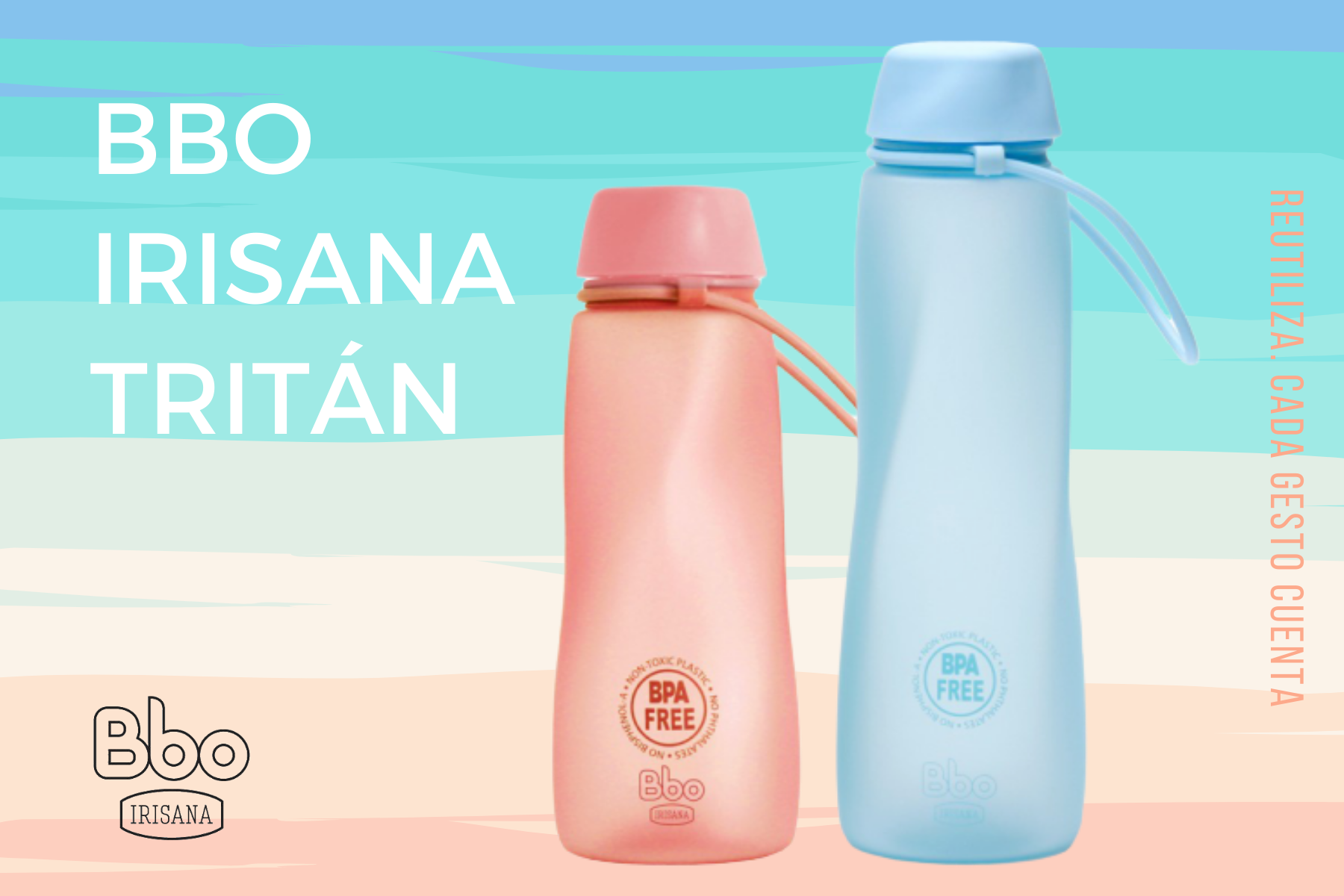 The Tritán is a component of last generation. It is a material ultrarresistente and very appreciated for being an entirely free product of toxic.


Because of his ligereza and versatilidad, the bottles Bbo Irisana of tritán are ideal to carry of excursion, in the rucksacks of sin them and no so sin or for any activity that require resistance and little weight.
1.- Before using it for the first time, wash it with warm water and neutral soap.


2.- It is recommended to save it empty, clean and dry to avoid bad smells that could arise in the case to leave some organic rest inside. If you leave it destapada better, like this will avoid that it accumulate humidity inside.


Components: Tritán, silicone of alimentary degree and PP


♻️All ours Bbo Irisana of tritán are free of BPA, Ftalatos or toxic plastics.


Each gesture explains, enjoys cuidar of your health and the one of the planet!