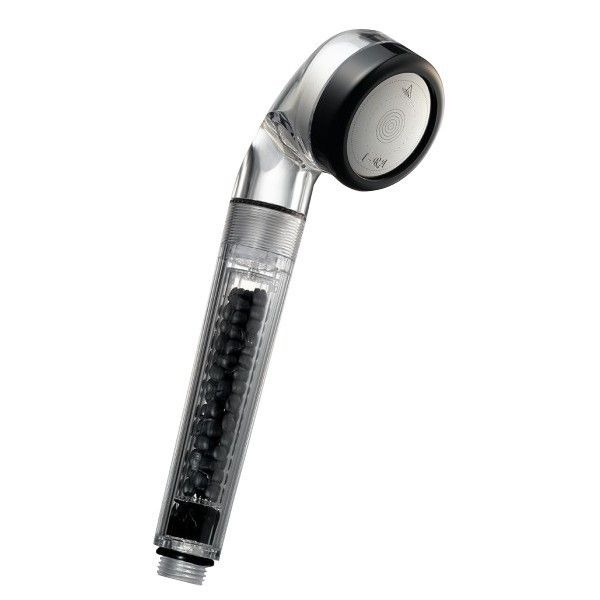 Am pharmaceutical and look with attention the informations of the products before using them. It does some months, installed the Ecoducha Irisana in my house. It has been a positive time for my skin, because with less quantity of gel and shampoo, cleans the skin and the hair, deleting the sweat and the unpleasant smells. I have noticed that hidrata the skin and is less assaulted by the geles and the chorro normal of the water.
Have the experience that it avoids the irritations of sensitive skins: A friend with psoriasis uses it and observed mejoría in zones of the skin that before were enrrojecidas and irritated. Has fewer itchings and is more relaxed.
There is different opinions on the ecoducha, but the mayoria has not used it never and this does that they are mere opinions, without foundation.
Do not go to speak of the mechanism of action of the Ecoducha Irisana, because for this have the instructions and all what there is written on the ecoduchas, but of my personal experience. Using it, check that the water goes out more purificada, suffices to observe the filter to the cape of some days to happen the water by him, and is not a descalcificador normal for determinate waters, although if it filter hurtful salts for the skin.
The effect to powder the water is beneficial, as tonifica and deletes the fat of zones of the back, avoiding the acne and other similar problems.
Is a normal shower, with the transparent mango that leaves to see some balls of ceramics that turn when the water crosses them, ionising the water, when breaking his molecules.
His installation is very simple, suffices enrroscarla to the flexible tube that joins the mango to the tap.
Like the water goes out to greater pressure that the normal showers, suffices to open the tap only a bit, by what saves consumption of water.
When consuming lower quantity of gel and shampoo, avoids the loss of beneficial bacteria for the skin and the dermatitis so frequent nowadays.
Mª Pilar Alonso (Pharmaceutical) 15-10-2015