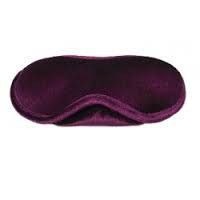 Tested several antifaces for the tired eyes and only notice that they remove you the light. But the antifaz relax Irisana, relaxes, help to sleep; it serves for when you are with excess of intellectual work, with disorders of the dream, with estress, with headaches or with ocular fatigue.
Suffice 30 minutes to notice a mejoría considerable.
The cause of these beneficial effects, is in his manufacture, as it carries flowers of Lavender and gems of Tourmaline.
The Lavender relieves the headaches, the irritabilidad, the fatigue, and decongests the ocular zone.
The Tourmaline is a mineral with properties bioeléctricas and emisoras of infrared rays of long distance and of beneficial negative ions for the health.
Another cause of his action is that it improves the cellular activity and the blood current around the eyes
All this have noticed it with the use of this antifaz relax Irisana
Besides, it warns the spectacles and crease them facial.
Marta Pérez 01/12/2015