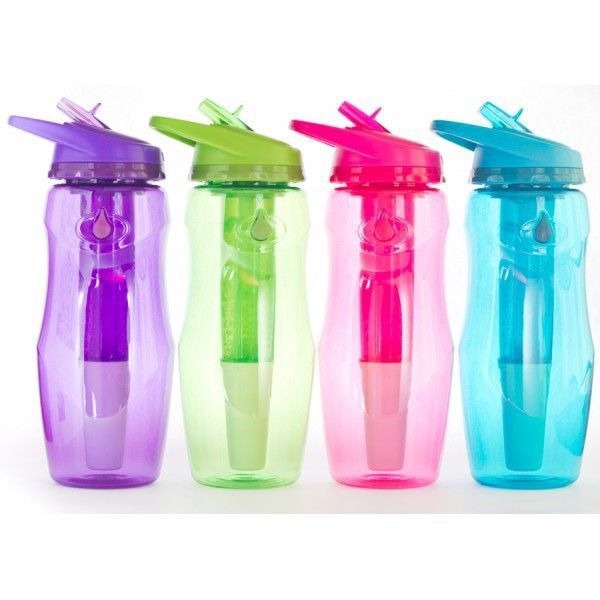 Cool water and of pleasant flavour in reusable bottle:
When I go to the gymnasium, carry me a bottle of cool water that go filling up with water of the tap. Like the water takes the flavour of the plastic and recalienta, costs me drink all what have advised me, because it is not me pleasant neither the flavour neither the temperature of the water.
Me enteré that to remove the flavour to chlorine of the water of the tap and the flavour to plastic by the container, existed the bottles Bbo Irisana and use one of 440 ml.
When having a filter of carbon, satisfied go drinking, filter the ions Chlorine of the water. Like the material that they are done these bottles is TRITÁN, free of BPA, the water does not have this flavour to plastic that so unpleasant seemed me and especially, does not have the toxic effects of the BPA.
Besides, has a tube with gel that when entering it once take# out of the freezer,keeps the cool water a lot of hours.
Since I use this bottle Bbo Irisana, drink greater quantity of water and enjoying it much more