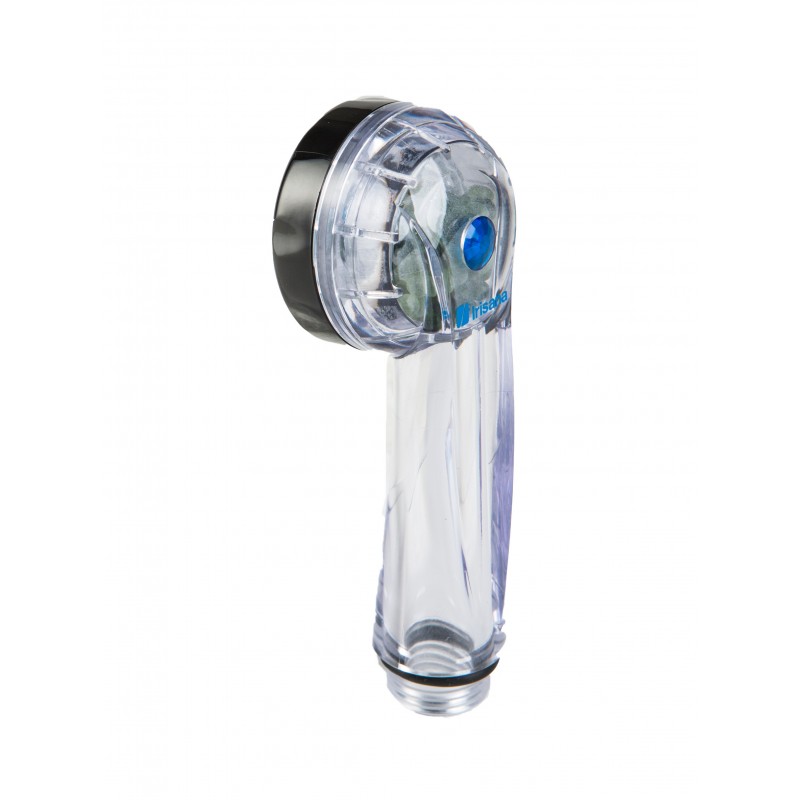  
ECODUCHA MINI IRISANA GO15.MINI
Ecoducha Mini IRISANA
Manageable:
Take her on a trip, to the campsite
Use it with the little ones, it's light and manageable
To wash your pet
It is ideal for localized cold/heat treatments
Ecoducha Mini IRISANA.
Perfect to take wherever you want and with the same characteristics of the Ecoducha as always.
Features
It doesn't splash

Massage effect

Sediment filter

Soft stimulating jet

Softens hair and moisturizes skin

Water and energy savings, up to 65%

0.2mm micropores that micronize water

Releases more than 500,000 negative ions per .c.

Boosts the effect of creams, shampoos and improves your performance

Lightweight and manageable.
Data sheet
High

3 cm.

Width

18 cm.

Long

15 cm.

Weight

80 gr.

Format

7426772705982

REFERENCE

72.IR15.MINI
 16 other products in the same category