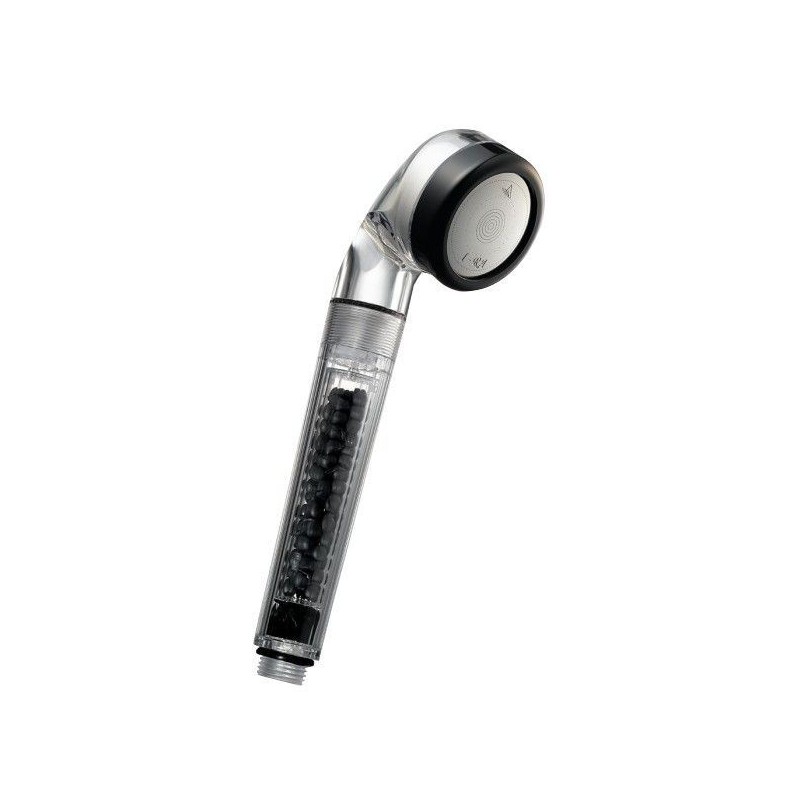  
ECO- IRISANA GO15
Ecoducha IRISANA
For healthier skin
Ideal for allergic and sensitive skin
Tones, moisturizes and thoroughly cleanses both the skin and the hair, thus reducing the use of soaps.
Save up to 65% water and the energy needed to heat it up.
Ecoducha IRISANA
Ideal for delicate and allergic skin.
It thoroughly cleanses and moisturizes the skin and hair as well as toning. Thanks to these properties it reduces the use of gels and soaps.
65% savings on water and energy consumption
Ecoducha IRISANA has 3 essential components:
Head with disc of 412 very fine micropores that break the molecular aggregates of the water releasing a lot of negative ions. (Lénard effect).
Ceramic filter with beneficial properties for health and well-being: activate metabolism and relieve fatigue, soften water, reduce chlorine, strengthen skin immunity and eliminate odors.
Particle filter, removes sediments, sands, oxides from water... and helps keep skin clean.
Features:
Cleanses and tones the skin without the need for soaps.
Ideal for sensitive, allergic skin and atopic dermatitis.
Maximum hydration without creams (prepares the skin for makeup).
Ecological: Save up to 65% water and the energy needed to heat it.
Prevents dandruff and hair loss.
Prevents the appearance of pimples and acne.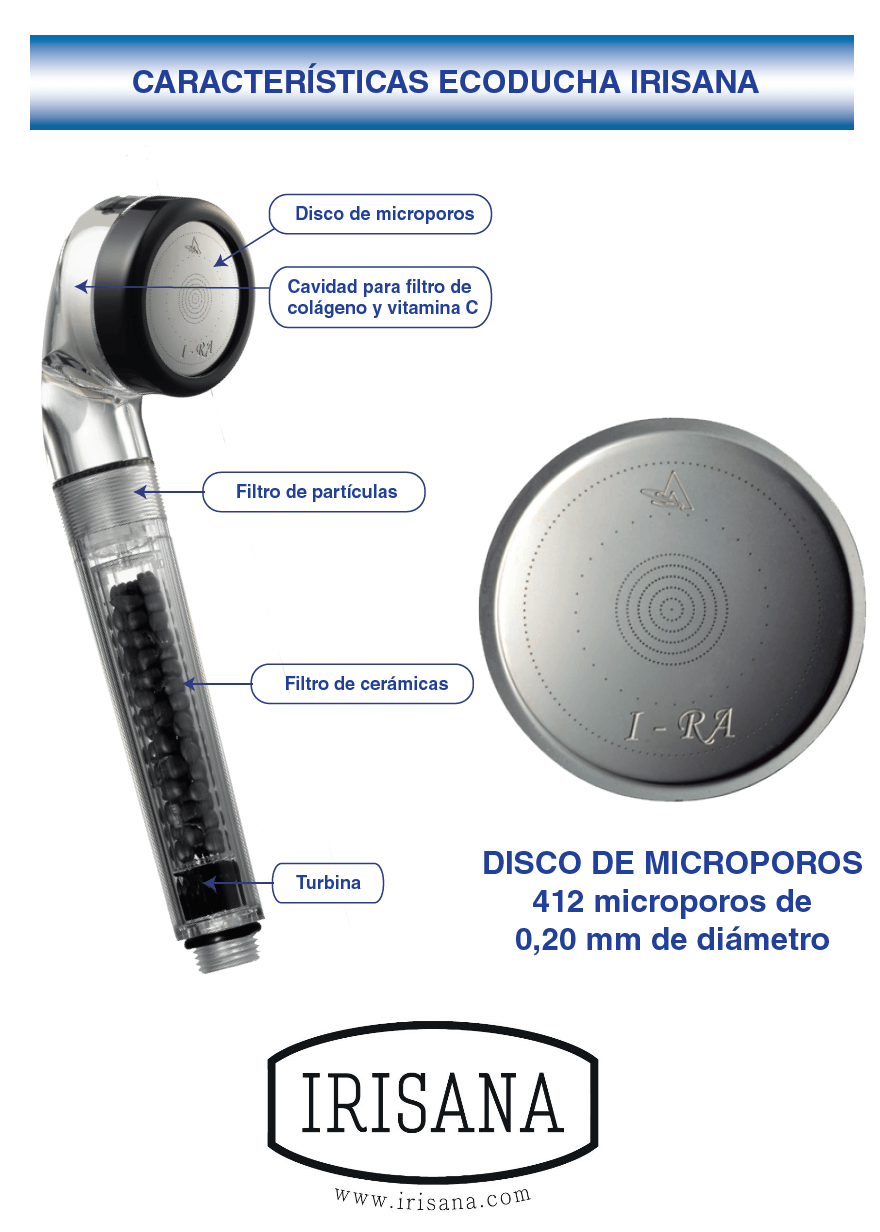 Data sheet
REFERENCE

72.IR15
 16 other products in the same category