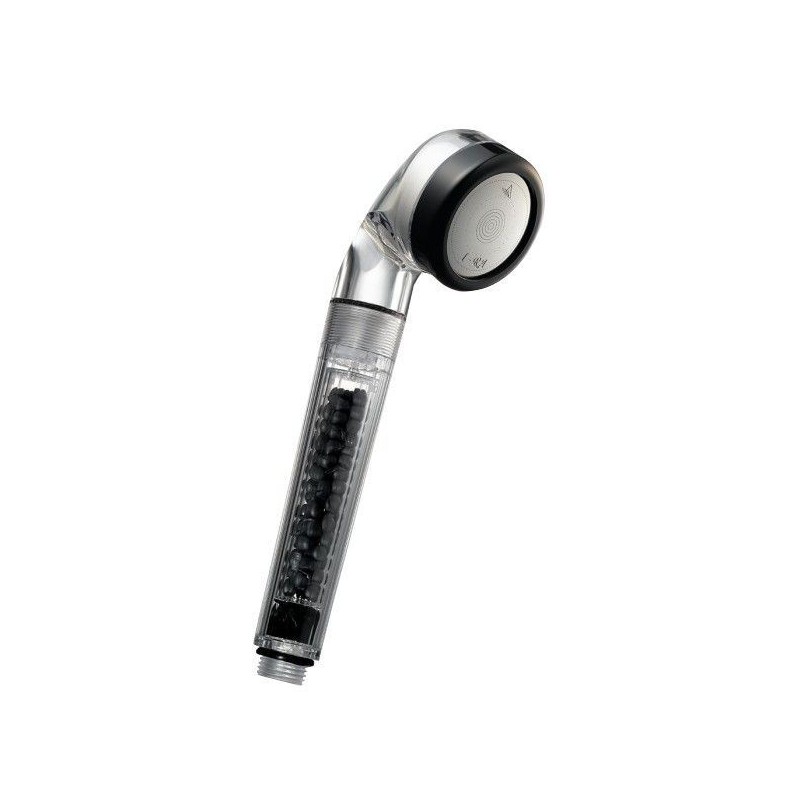  
ECOSHOWER IRISANA IR15
Ecoducha IRISANA
For healthier skin
Ideal for allergic and sensitive skin
Tones, moisturizes and thoroughly cleanses both the skin and the hair, thus reducing the use of soaps.
Save up to 65% water and the energy needed to heat it up.
Eco shower Irisana
Ideal for delicate and allergic skin.
Cleanses and deeply hydrates the skin and hair as well as toning it. Thanks to these properties it reduces the use of gels and soaps.
Up to 65% water and energy consumption saving.
The 3 main ecoshower Irisana componets.
Micropores plate: 412 micropores that break up the molecular aggegates of the water, reaeasing negative ions.
High-tech ceramic filter, which improves water quality, softens it, reduces chlorine and eliminates odors.
Dust filter, removes sediment, sand, rust ... and helps to keep the skin clean.
Features :
Cleanses and tones the skin by reducing the amount of soaps required.
Ideal for sensitive , allergic and atopic skin.
Maximum hydration without creams.
Prepares the skin for make-up application.
Up to 65% water and energy consumption saving.
Prevents dandruff and hair loss.
Prevents the appearance of pimples and acne.
Obra: Planes de Futuro
Música de:
Data sheet
Long

26 cm.

Weight

195 gr.

COLOR

Transparente

Barcode

8463721300156

REFERENCE

72.IR15
 16 otros productos en la misma categoría